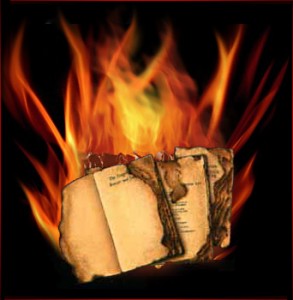 The Asperger would prefer to read non-fiction, unless the fiction book could possibly be related to factual information such as biographies, history, or science fiction. Aside from literature being a special interest, most Aspies find fiction slow and boring, with all of its adjectives and phrases describing scenery and conversation that never took place to begin with. The Asperger would much rather read facts or other useful information that could be put to good use.
Cliff Notes were probably invented by an Aspie for the Aspie, and they worked wonders until one 10th grade teacher announced that he would design questions on the test that could not be answered by reading the Cliff Notes alone.
"Who cares what Ken Kesey meant when he wrote, One Flew Over The Cuckoo's Nest," thinks the Aspie. "Wasn't he doing heroin when he wrote that anyway? And how could anyone possibly write something that is worth my time analyzing and writing a paper on if they are clearly stoned? (Note: The fact that the writer may have been stoned probably didn't sit too well with the Aspie either, due to the Aspie's strong sense of morality which you will learn about in a later post. Stay tuned for these messages.)"
Fahrenheit 451 may have scored on their list in secondary school, but only because it dealt with the idea of people losing their interest in ridiculous literature and fantastic useful facts like what temperature it took to burn these ridiculous works. Plays might not be as bad, as at least some entertaining conversation takes place as opposed to paragraph upon paragraph of descriptions of brick streets, cottage houses, and the shapes the clouds were making (or at least the shapes the stoner writer thought they were making) that day.