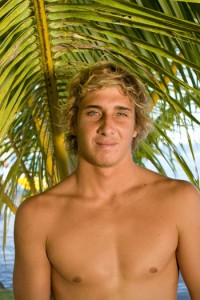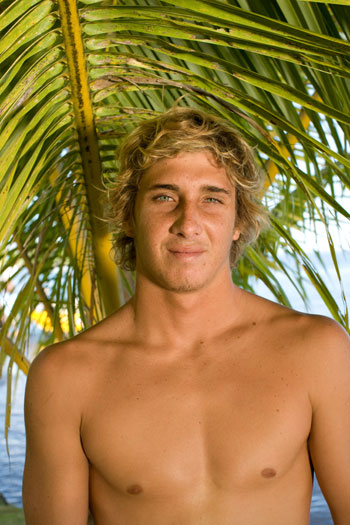 Image: Quick Silver on Surfer Village
Ladies, ladies, ladies: This special Asperger People In The News Is For You.
Clay Marzo is a good looking man in Hawaii who loves to surf and will be flashing his Malibu looks in the movie, "Just Add Water." Funds from the DVD sales will go to Surfers Healing an organization dedicated to fighting autism. Marzo is 19 years young and only recently diagnosed with Asperger's Syndrome.
Like many Aspies, he's always been drawn to his special interest and has become quite skilled at it. He has been recognized with 3 NSSA National Surfing Titles, a nomination for Maneuver (Surfing, that is) of the Year at the 2007 Surfer Magazine Poll and Video Awards, as well as video appearances in various surf movies.
Surfing does wonderful things for him, just as looking at him might do wonderful things for you.
"Just the feeling to get off the social side of everyone, just go surf and free your mind," Marzo said.
He reports having sensory sensitivities and although sometimes social situations give him a wipeout, he's quick to get back on board.
Relevant Things Mentioned In This Post:
Going MIA
The Special Interest
Possible Need For Earplugs
If you're interested in reading the full stories, just go to KHNL as well as Surfer's Village.