The Party's Getting Started!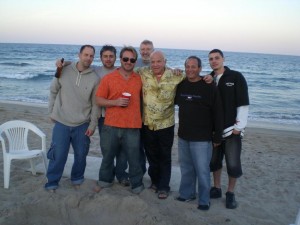 1/2 Hour Later…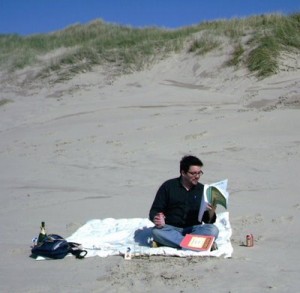 It is a misconception that Aspergers do not like to socialize, probably created by some of the idiots who get annoyed at Aspie traits that are in fact just different. Aspies do socialize-they just don't require nearly as much of it as neurotypicals do. That being said, when many Aspies come along for social gatherings-birthday parties, reunions, etc., they will spend a few minutes chatting then quickly move on to something else that sparks their interest and is usually a solitary activity, otherwise known as Going MIA At Social Gatherings.
The solitary activity may range from catching up on a work or personal project, reading the latest Journal of American Medical Association to catch up on the latest statin information, surfing the internet, etc., etc. It's not that the Aspie is trying to be rude and shun everyone at the party-it's simply that they do not have a need to do any more socializing and pretending to do so will only result in boredom, irritation, etc.
Neurotypical friends and family who don't realize the Aspie doesn't have the same level of social need as they may mistakenly coax or even demand the Aspie stop running away and socialize more. They may make it a point to invite them to 2x as many social functions after they realize how the Aspie behaves, thinking the Aspie simply needs "exposure" or "practice" in being more social. This can result in numerous reactive behaviors from the Aspie, ranging from creating excuses to being downright rude to guest because they feel they are "forced" into situations and words and feelings are being put into their mouths ("I don't have a social phobia…I am not shy…I just don't care for it").
Sooner or later the Aspie gets smart and learns to use these "forced socialization" events to their advantage, such as agreeing to go the the friend's party for obtaining her MBA just because they know the friend has a NICE CD burner in the upstairs room where they can burn the latest live Radiohead concert mp3s. Or, they might think to themselves, "Oh, they own that cool dog. He'll be great to play with." Food is always a motivator for everyone, Aspie or neurotypical, and good grub may be worth a thousand small talks to some.
In summary, Aspies like socialization, they just don't need as much of it as neurotypicals do.